Skeið fyri útlendingar í Eysturkommunu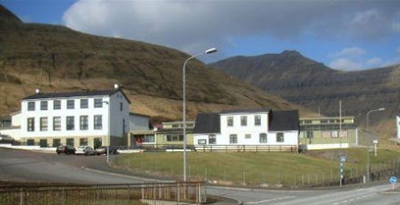 Í heyst bjóðaði Eysturkommuna útlendingum í kommununi til skeið í føroyskum máli og mentan. Nú verður møguleikin aftur bjóðaður til útlendingar í kommununi. Endamálið við skeiðinum er at læra at skilja føroyska samfelagið betur.
Skeiðsdagarnir, sum eru 6 í tali, eru ókeypis og ætlaðir borgarum, sum eru fluttir higar úr útlondum. Byrjað verður 2. apríl og undirvísingin snýr seg um føroyska málið, landafrøði, søgu og samtíð, familjuviðurskifti, rættindi og skyldur.
Skeiðsdagarnir verða hildnir í Leirvíkar skúla hesar dagar (broyting kann koma fyri):
2. apríl
9. apríl
16. apríl
21. apríl
30. apríl
4. mai.
Undirvísarar eru Rúni og Tórhild Bjarkhamar. Melda teg til við at ringja á tlf. 273329 eftir kl. 16.00.
———–
Free course offer for non-Faroese citizens in Eysturkommuna
Foreigners living in Eysturkommuna are offered courses in:
Faroese Language
Geography
History and Social Studies
Family Relations
Rights and Responsibilities etc.
The purpose of the courses is to help you better understand Faroese society.
The 6 courses are for citizens that have moved to Eysturkommuna from abroad. Participation is free of charge.
The courses are held in Leirvíkar skúla the following days (changes may occur):
2. April
9. April
16. April
21. Apríl
30. April
4. Mai
Sign up now by calling tel. 273329 after 4 pm.
Teachers: Rúni og Tórhild Bjarkhamar
Kelda: Eystur Kommuna 23. mars 2016