Danny & The Veetos á Summar Festival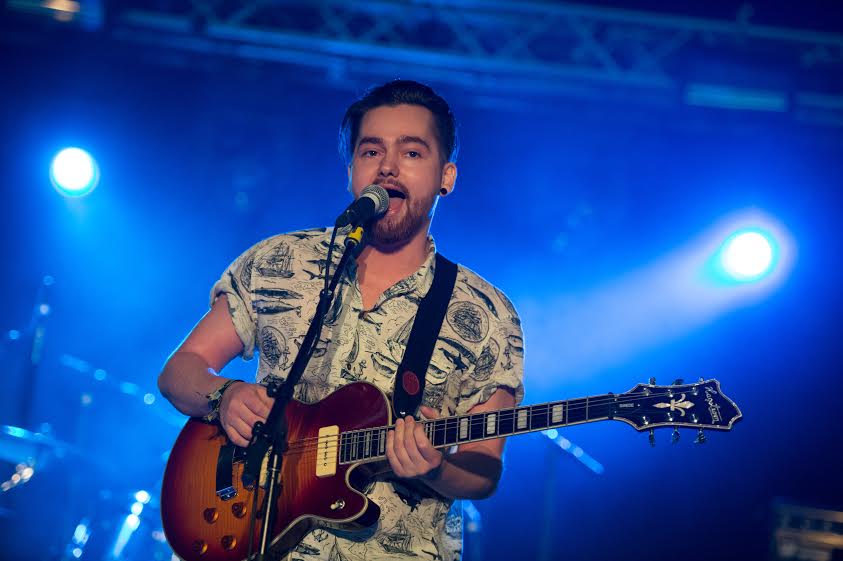 Bólkurin við fólksliga popptónleikinum spælir á Summar Festivalinum
Popputur fólkatónleikur ella fólksligur popptónleikur. Danny & The Veetos hava síðani 2013 verið eitt frískligt lot í føroyskum tónleiki, og teir hava gjørt og innspælt nakrar frálíkar sangir, sum føroyingar hava tikið til sín.
Seinasta hittið hjá Danny & The Veetos er sangurin "Sunnukvøld í mai", og sangurin er í uppskoti til heiðursløn sum ársins sangur á FMA tiltakinum um vikuskiftið.
Danny & The Veetos hava havt framførslur kring landið og uttanlands. Teir hava millum annað spælt í grønlendska høvuðsstaðnum Nuuk.
Summar Festivalurin er fegin um at kunngera, at Danny & The Veetos spæla á Summar Festivalinum í august.
Leygarkvøldið á midnátt hækkar prísurin á vikuskiftispassum.
(Mynd: Eydbii Myndir)