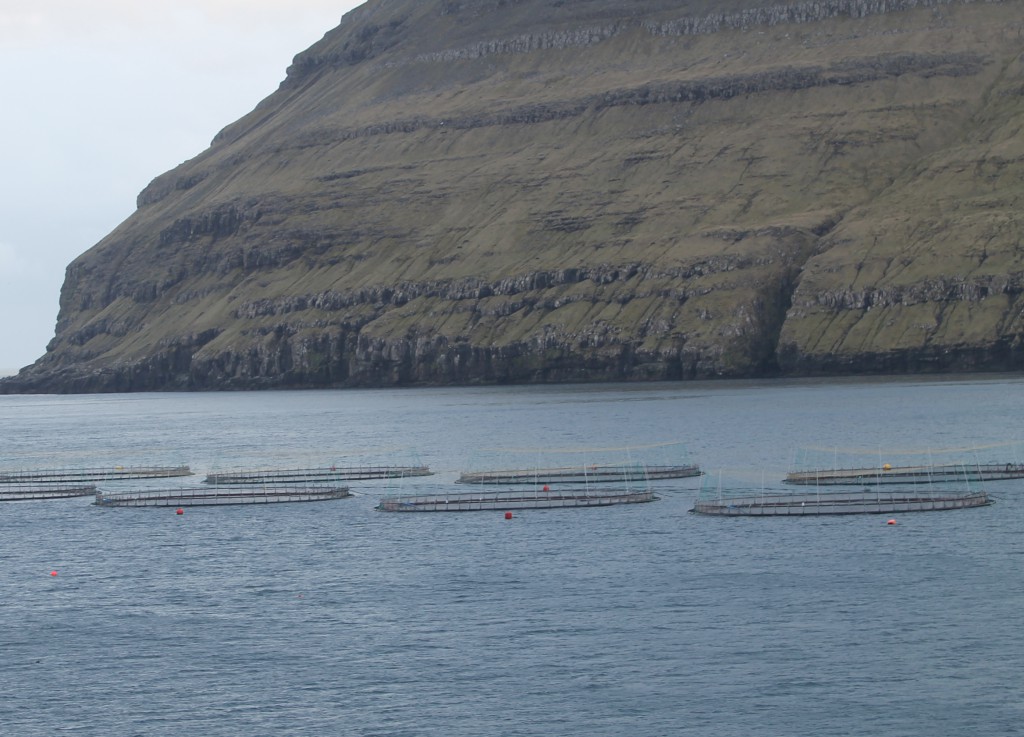 Einki antibiotika ella leivdir av evnum móti laksalús var ávíst í føroyskum alifiski, og nøgdirnar av tungmetalum og lívrunnum eiturevnum vóru langt undir ásett mørk.
Samandráttur av úrslitum
Yvirvøkan av føroyskum alifiski hevur ikki ávíst nakrar leivdir av heilivági ella onnur ólóglig evni í árinum frá 2001 – 2015. Sýni kannað fyri tungmetal vístu lág virði fyri kyksilvur, kadmium og blýggj. Nøgdin av lívrunnum evnum, so sum PCB og dioksin, var eisini lágt í øllum sýnum. Viðvíkjandi leivdum av antibiotika í livur og vødda, so vóru øll sýni negativ. Samlaða tali av sýnum í 2015 vóru 576. Ætlandi vera umleið 600 sýnir tikin í ár.

Summary of results
The monitoring of the Faroese fish in aquaculture has not detected non-compliant result for medicines in the years 2001 – 2015. The samples from the control of trace elements contained low levels of mercury, cadmium and lead. The levels of organochlorine compounds were low in all samples. Concerning antibiotic substances, all samples were negative. In total 576 samples were analysed in 2015. The plan for this year is 600 samples.


Les meira
Slóðir til uppslag, frágreiðing og úrslit fyri heilivágsleivdir og onnur fremmand evni í alifiski 2015, síggjast her.
Grundarlag fyri kanningum
Føroyar hava við veterineravtaluni í 2001 (2001/127/EC) bundið seg til at virka eftir ES direktivi nr. 96/23 og 96/22 frá 29. apríl 1996. Soleiðis er tað álagt Føroyum at kanna eftir, at tøkufiskur ikki inniheldur heilivágsleivdir og at alifiskur undir framleiðsluni ikki verður viðgjørdur við ólógligum evnum. Onnur fremmand evni í alifiski skulu verða undir markvirði í kunngerð 147 frá 1. desember 2009 um áseting av markvirðum fyri ávís dálkandi evni í matvørum.
Vilt tú vita meira um hesar kanningar, so tosa við matvørudeildina, tlf. 556400, ella send okkum ein teldupost hfs@hfs.fo
 kelda: hfs.fo Tilvildarlig savnsmynd aling