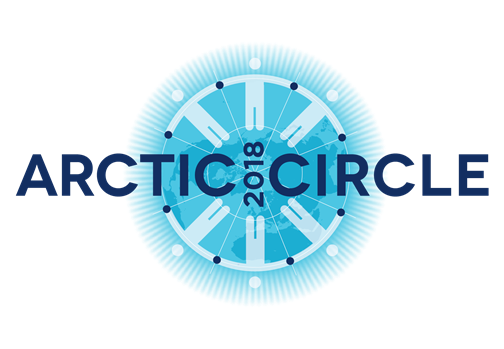 Týsdagin og mikudagin verður Norðurlandahúsið karmur um Arctic Hubs. Fleiri enn 100 útlendskir gestir koma til Føroya í sambandi við ráðstevnuna, sum er ein tann størsta altjóða ráðstevnan í Føroyum yvirhøvur.
Undir heitinum Building Dynamic Societies and Sustainable Economies in the North fer ráðstevnan at varpa ljós trý høvuðsevni, sum eru viðkomandi fyri londini í Arktis
Vinnuligar vakstrarmøguleikar
Samferðslu og infrakervi
Demografiskar avbjóðingar
"Tað liggja nógvar avbjóðingar fyri framman hjá okkum á Norðurleiðunum, men sanniliga eisini nógvir ótroyttir møguleikar fyri framhaldandi vøkstri. Í so máta hava Føroyar nógv at vísa á, men sanniliga eisini nógv at læra," sigur Poul Michelsen, landsstýrismaður í uttanríkis- og vinnumálum, sum saman við Ólafi Ragnari Grímsson, formanni fyri Arctic Circle og fyrrverandi íslendskur forseti, er vertur fyri ráðstevnuni.
Arktis er vorðin ein miðdepil í heimspolitikki. Tí er áhugin fyri Føroyum, og norðurøkinum sum heild, stórur. Tað sæst týðiliga aftur í luttakaralistanum, sum fevnir um ráðharrar, tinglimir, borgarstjórar, vinnulívsfólk, professarar, granskarar, miðlafólk og leiðandi embætisfólk úr 20 londum.
"Vit arbeiða miðvíst fyri at tryggja føroysk áhugamál og deila føroyska vitan viðvíkjandi Arktis. Ráðstevnan fer uttan iva at lata hurðar upp fyri nýggjum møguleikum hjá Føroyum sum arktiskari tjóð og ikki minst hjá føroyskum vinnulívi," sigur Poul Michelsen.
Til ber at lesa umfatandi skránna fyri báðar dagarnar her. Vertirnir Poul Michelsen og Ólafur Ragnar Grímsson byrja og enda ráðstevnuna í felag.
Millum røðararnar annars teljast danski uttanríkisráðharrin Anders Samuelsen, íslendski samferðslumálaráðharrin Sigurður Ingi Jóhansson og skotski ráðharrin fyri altjóða samstarv Alisdair Allen. Umboð fyri upprunafólk í Arktis, serligu arktisku sendiharrarnir hjá Kina, Suðurkorea, ES og Svøríki verða eisini við, umframt tinglimir og borgarstjórar í grannalondunum. Stjórin í europadeildini í russiska uttanríkisránum er eisini millum røðararnar.
Millum føroyingarnar, sum taka lut eru løgmaður og onnur landsstýrisfólk, løgtingslimir og stjórarnir í fleiri av størstu fyritøkunum í landinum.
FYRISKIPAÐ Í ALTJÓÐA SAMSTARVI
Uttanríkis- og Vinnumálaráðið og Arctic Circle skipa fyri ráðstevnuni. Hon er eitt sonevnt Arctic Forum, ið Arctic Circle saman við samstarvspørtum skipa fyri kring heimin. Arctic Circle felagsskapurin skipar fyri ráðstevnu í Reykjavík í oktober á hvørjum ári, og er hetta størsta arktiska ráðstevna av sínum slag í heiminum. Arctic Forum eru ráðstevnur, sum hoyra undir Arctic Circle, og hava áður verið hildnar í Alaska og Singapore í 2015, í Grønlandi og Quebec í 2016, Washington í juni 2017 og seinast í Edinburgh í november 2017.